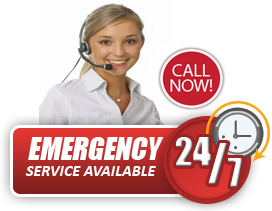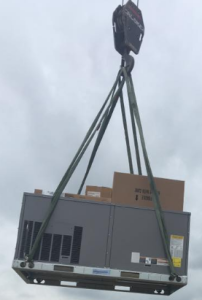 Commercial HVAC Contractor Austin, TX
Austin Refrigeration offers the commercial customer a full turn key HVAC solution. RHAC has been installing and servicing commercial refrigeration HVAC equipment in Austin, TX for years. We are highly qualified and employ the most experienced technicians in the HVAC industry
With over 28 years of combined experience, our commercial HVAC team has completed hundreds of successful HVAC installation projects with clients all around Austin, TX in a range of industries including retail stores, banks, animal hospitals, restaurants and more. With our years of experience, we are well-versed in all stages of commercial HVAC new construction, refrigeration and sheet metal projects. Our experience includes everything from estimating and design/build to sheet metal & system installation.
Our installation crew includes seasoned mechanics & foreman who are able to lead and delegate to maximize efficiency, as well as eager apprentices who are quick to learn and dedicated to honing their skills. Our dedicated team of service technicians also plays a large role in our success as a mechanical contractor since they allow us to facilitate every step in the installation project, including startups, warranties, control wiring, and more.
Working with RHAC on a commercial construction project is different from working with other contractors because of the values our team is built on: teamwork, training, and pride. We take the time to ensure that each person brought onto our team fits in with the company culture that we have established. Our crew upholds the standard of work, level of communication, and sense of pride in their work that TriPoint Refrigeration, Inc. has become well known for over many years of completed commercial hvac projects.
Additionally, we provide training for all apprentices that we hire and encourage continued training for our more experienced HVAC mechanics and foreman. A well-trained team that works together and takes pride in their work tends to provide some outstanding results! If you're interested in working with our team, please contact Danny Klos (owner) today. Our team is ready to take on any of HVAC projects small or large and has years of experience working on the following HVAC brands in the Austin, TX Area:
Brands we work with:
American®, Standard®, Carrier®, Bryant®, Lennox®, Mitsubishi®, LG®, Liebert®, Honeywell®, Panasonic®, Amana®, Armstrong®, Coleman®, Goodman®, Rheem®, Trane®, York®, Tecumseh, Alco®, Sporlan®, Manitowoc®, Scotsman®, AprilAire®, Trion®, White Rodgers®
At Austin Refrigeration we are dedicated to providing quality workmanship, professional service, and customer satisfaction. Whether you're running a family-owned restaurant or a five-star hotel, no job is too small or too big for us. Our highly skilled HVAC technicians are available seven days a week, 24 hours a day, including holidays.
"One of the Best Refrigeration Repair Companies I have ever worked with"
~ Bo Bryan