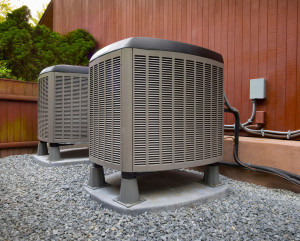 Air Conditioning Repair Atlanta, GA
TJ Mechanical offers fast and reliable air conditioning service 7 days a week during the hot Atlanta summers. Our technicians are trained to work on any type of air conditioning system in your home or business. Each air conditioning unit regardless of air conditioning brand, air conditioning size, or location is never too difficult for TJ Mechanical to handle. We strive for the best air conditioning service and that includes fixing your system right in one visit. Our air conditioning repair prices include all parts, material, labor, and warranties. We are upfront with our pricing and ensure that you get the best service anywhere in or around Atlanta, GA.
A/C Repair Atlanta
When Atlanta summers hit, the heat can become unbearable and you need to ensure that you have a reliable air conditioning contractor you can call on to come out and fix your air conditioner! We offer fast, affordable air conditioning repairs. You can rely on us all over the Atlanta areas during the hottest days and nights of summer. Our technicians are carefully trained and tested to provide you not only the best technical service but the best customer service in Georgia. You can lessen your chance for repairs on your air conditioner by doing regular air conditioning maintenance and cleaning. TJ Mechanical offers maintenance warranties. When you call, just ask our friendly dispatcher or service technician for details.  TJ Mechanical can be there for you no matter the air conditioning service needed!
Air Conditioner Repair in Atlanta, GA
Here are 4 signs that your air conditioner is in need of a repair:
Your thermostat is not reaching the temperature after setting the thermostat.
Energy bills have increased. This could mean that your air conditioner is clogged and needs cleaning or maintenance.
Water around the furnace. Your coil could be frozen which could be caused by a clogged filter or the air conditioner low on Freon.
Your AC is making a loud noise. This could be a faulty motor or debris is trapped inside the air conditioner.
If you notice any of these warning signs, you may need an air conditioner repair and service. Call TJ Mechanical to schedule a repair. We can send out an air conditioning service technician to diagnose the problem on the air conditioner and get you back up and running in no time! Call us today at (404) 474-4788
Business Hours: Monday - Friday 8 AM - 5 PM *24 Hour Emergency Service*
1201 West Peachtree St #2322, Atlanta, GA 30309
COPYRIGHT© 2016. ALL RIGHTS RESERVED. TJ Mechanical - Air Conditioning Repair Atlanta, GA - License: 85-1170415