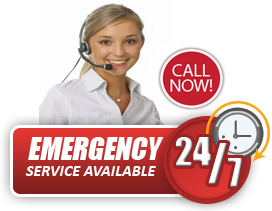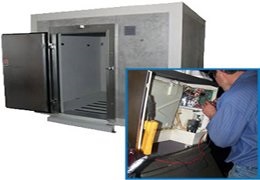 Refrigeration Repair Waco
When it comes to refrigeration repair, CTS repairs your refrigeration, heating, or cooling systems right the first time. We work on large commercial refrigeration systems, walk-in commercial freezers, walk-in coolers, ice machines, wine cooling units, laboratories, and custom refrigeration systems. CTS can also help you design and install custom refrigeration systems for your specific applications.
Refrigeration Repair Waco
CTS provides priority refrigeration repair service for commercial customers. We service commercial food stores around Waco, TX, and surrounding cities.
Refrigeration Repair Waco
At CTS Refrigeration we are dedicated to providing fast response, reliable quality workmanship, professional service, and customer satisfaction. Whether you're running a family-owned restaurant or a five-star hotel, no refrigeration repair job is too small or too big for us. Our highly skilled refrigeration repair technicians are available seven days a week, including holidays.
About CTS Refrigeration Commercial Refrigeration Experts
At CTS, we believe in doing the job right the first time.  For over 30 years, we have developed a strong reputation in the commercial refrigeration industry in Waco, TX for professionalism, honesty, and integrity. We are certified in Refrigeration, Air Conditioning, and Heat-Pump repair and maintenance. Our team of commercial refrigeration technicians and professionals will work closely with you to provide you with the right solution that meets your needs and your budget.
At CTS, we install, upgrade, retrofit and service the following types of commercial refrigeration equipment:
Commercial and industrial ice making equipment, ranging from 200 lbs/day to well over 4000lbs/day.
Commercial blast chillers.
Display freezers and refrigerators.
Refrigerated storage equipment including walk-ins, warehouses, cases, and reach-ins.
Commercial and industrial air conditioning.
Many other forms of HVAC/R equipment.
Supermarket Refrigeration

Energy Management Systems
Cold Storage
Walk-in Coolers / Freezers
Design/Build Refrigeration & Electrical
24 Hour / 7 Day Service Department
Ice Machines
Our philosophy of doing the job right the first time was a cornerstone in the development of our company.  We only partner with top tier commercial and industrial suppliers from the commercial refrigeration and HVAC equipment industries.  So we only install quality equipment that will meet our customer's needs now and well into the future.
Older Commercial Refrigeration Equipment
If you have older commercial refrigeration or industrial HVAC equipment already installed, our technicians are very knowledgeable regarding legacy designs and have probably worked on your model before.  We also have access to a wide base of suppliers all around Waco, TX that can find old model and rare parts to get your equipment running again in as short a time as possible.  If we can't find a reliable solution to fix your existing commercial refrigeration or HVAC equipment, we will work with you to come up with a plan that meets your cooling needs and your budget.
Whatever your commercial refrigeration or industrial HVAC needs are, we can provide a solution for you by retrofitting or upgrading your existing equipment, installing new equipment, or servicing what you have installed.  Contact us today to discuss your commercial refrigeration or industrial HVAC needs.
CTS Refrigeration: Commercial Refrigeration Service And Installation Experts!
Refrigeration Repair Waco
- Proudly Serving Waco, TX, and all Surrounding Areas 24/7 7 days a week.
"One of the Best Refrigeration Repair Companies I have ever worked with"
~ Bo Bryan