Walk-In Cooler Installation Contractor in Los Angeles
If you are needing to replace or purchase a new walk-in cooler, we offer a comprehensive installation service, from helping you select a cost-effective and energy-efficient model to install it with a focus on quality. C&C Refrigeration and Appliance has over 15 years of experience in all types of walk-in cooler installations. We are happy to help you get your new walk-in cooler installed and running. Choose from several manufacturers.
Commercial Refrigeration Installation
Purchasing commercial refrigeration equipment can be challenging and sometimes a huge undertaking. Making sure the refrigeration product will serve your refrigeration needs and last a long time will have a huge impact on your bottom line.
We have installed, repaired, designed, and maintained hundreds of all types of refrigeration systems for over 15 years. Call us and we'll schedule a time to meet you at your place of business to assess your commercial refrigeration needs.
C&C Refrigeration and Appliance knows just what it takes to get you the right commercial refrigeration equipment at the right price. We have all of the latest models, and whether this is a first-time purchase for you or you just need to replace your old refrigeration equipment, we can make the whole process much easier for you. Just ask any of our Los Angeles area commercial refrigeration customers and you're sure to find that our reputation is stellar anywhere in California.
Refrigeration Installation Los Angeles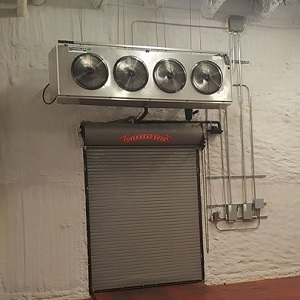 Whether it's a walk-in freezer, walk-in cooler, reach-in cooler, or ice machine, all commercial refrigeration equipment needs to be installed properly and professionally so that you can be sure it will work the way it is designed to. You need to be able to count on your equipment and that is why C&C Refrigeration and Appliance is the right choice for all of your commercial refrigeration installation needs.
Many Years of Walk-in Cooler Installation Experts
Our technicians have many years of experience working with all types of commercial refrigeration equipment and they will be able to get your refrigeration units up and running in no time. Our customers can rest assured that the work is being done right the first time, every time.