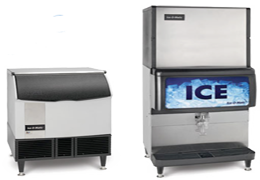 Ice Maker Repair Atlanta
TJ Mechanical repairs all makes and models of ice makers, flakers, cubers, and nugget ice machines, including brands such as Scotsman, Manitowoc, Hoshizaki, and Ice-O-Matic. We understand that commercial ice makers are a vital part of your business, we offer same-day and 24/7 ice machine repair service.
Ice Maker Repair Atlanta
TJ Mechanical services commercial food stores all around Atlanta, GA. We are dedicated to providing quality workmanship, professional ice machine repair, and customer satisfaction.
Ice Maker Repair Atlanta, GA
Whether you're running a family-owned restaurant or a five-star hotel, no ice machine repair job is too small or too big. Our highly skilled ice machine repair technicians are available seven days a week, including holidays. We specialize in commercial ice machine repair so you can rest assured that your equipment will be in good hands. For speedy and efficient ice machine repair service,
CALL OR TEXT US NOW: (404) 474-4788 Anywhere Around Atlanta 24/7 7 Days a Week.
Ice Maker Repair - Popular Brands:
Hoshizaki® • Ice-O-Matic® • Kold Draft® • Manitowoc® • Scotsman®
And Many More...
"One of the Best Refrigeration Repair Companies I have ever worked with"
~ Bo Bryan
Business Hours: Monday - Friday 8 AM - 5 PM *24 Hour Emergency Service*
1201 West Peachtree St #2322, Atlanta, GA 30309
COPYRIGHT© 2016. ALL RIGHTS RESERVED. TJ Mechanical - Ice Maker Repair Atlanta - License: 85-1170415