HOW A HOME AIR CONDITIONER WORKS 
PROUDLY SERVING ALL OF AUSTIN OVER 15 YEARS
SALES: (512) 201-2545
How a Home Air Conditioner Works
Similar to how a refrigerator works, air conditioners transfer heat from a home's interior to the warm outside environment.
Evaporator
Cooling coils remove heat and humidity from the air using refrigerant.
Blower
A blower (or fan) circulates air over the evaporator, dispersing the chilled air.
Condenser
Hot coils release the collected heat into the outside air.
Compressor
A pump that moves refrigerant between the evaporator and the condenser to chill the indoor air.
Fan
A fan blows air over the condenser to dissipate the heat outside.
Filter
Located in the air conditioning unit to remove particles from the air.
Thermostat
A control system to regulate the amount of cool air that is distributed.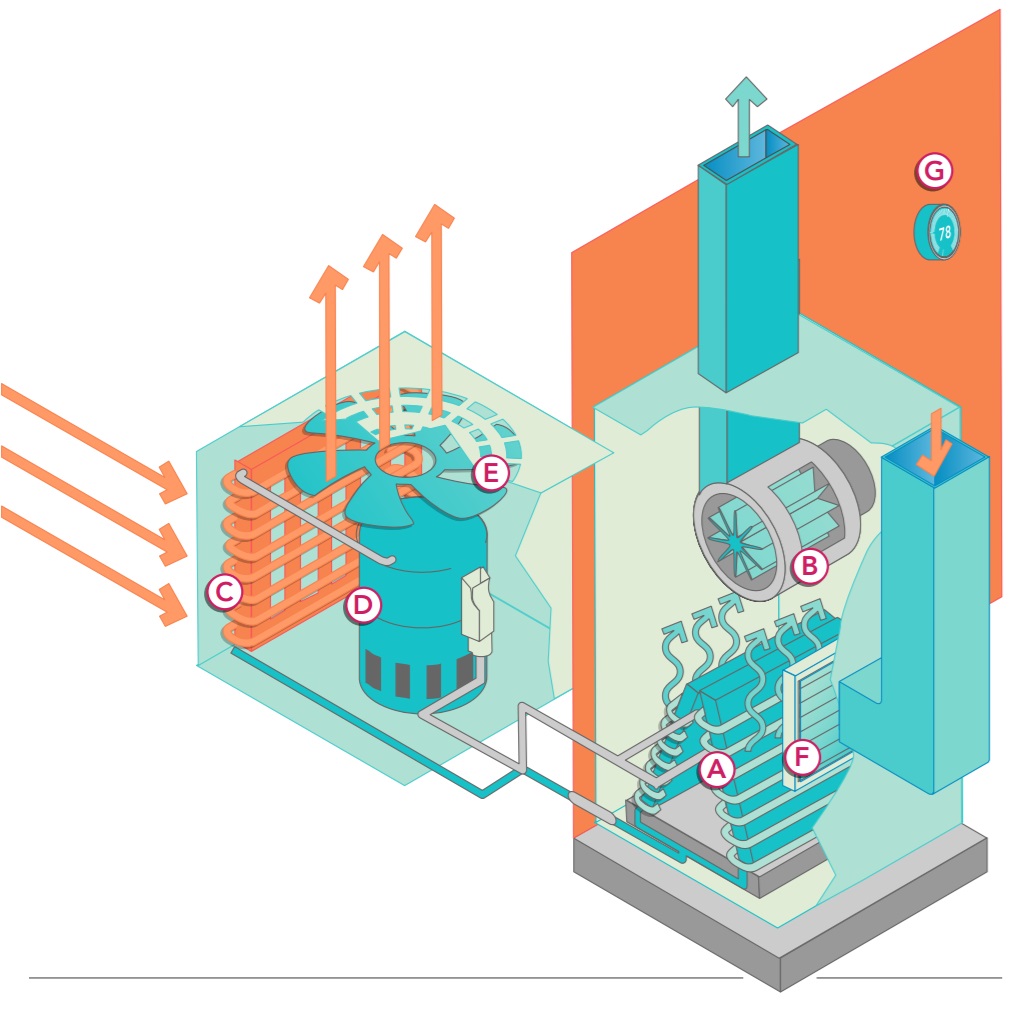 Did You Know?
You can reduce air conditioning energy use by 20-50 percent by switching to high-efficiency air conditioners and taking other actions to lower your home cooling costs.
SOURCES:
Energy Saver (www.energy.gov/energysaver), the Energy Department's Building Technologies Office (www.energy.gov/eere/buildings/building-technologies-office), Energy Star (www.energystar.gov), Weatherization Assistance Program Technical Assistance Center (www.waptac.org)