ICE MAKER REPAIR EXPERTS!
PROUDLY SERVING ALL OF DFW OVER 30 YEARS
 Call to Schedule a Service Call Now! - (972) 855-8002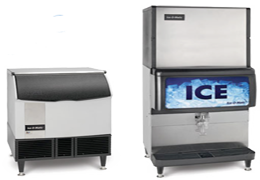 Ice Maker Repair
ARGEE Mechanical, LLC specializes in ice maker repair and maintenance to keep your business running at peak performance. Our ice maker repair technicians are fully licensed and insured, so you can trust you are receiving high-quality service every time.
Ice Maker Repair - All Makes, All Repairs
No matter what type of commercial ice machines you are using, we are qualified and experienced in providing service to every unit. We also offer emergency repair service available 24 hours a day, 7 days a week. We know your business doesn't stop running just because your equipment is down. Depending on whether or DFW traffic, we will arrive quickly to restore your machine to full function, so you can get back to business.
Ice Maker Repair - Maintenance Services
To keep your ice maker in top condition and avoid possible breakdowns, we also offer maintenance contracts tailored to your company's needs and the recommended maintenance schedule of your ice makers. You can schedule ARGEE Mechanical, LLC to perform routine inspections, testing, and adjustments of all controls to the factory-recommended settings.
When you need commercial ice maker repair, ARGEE Mechanical, LLC is your best option anywhere in North Texas to set up and repair motors, compressors, condenser units, pumps, evaporators, piping, filters, and all other components of your commercial ice makers. We specialize in all makes and brands including Ice-O-Matic, Carrier, Beverage Air, Scotsman, and many more, and guarantee your commercial ice maker will be covered.
Call ARGEE Mechanical. LLC today for your commercial ice maker service and maintenance needs, and you will always be able to count on your machines to perform at their best.
We are fully licensed and insured.