REACH IN COOLER REPAIR EXPERTS!
PROUDLY SERVING ALL OF DFW OVER 30 YEARS
 Call to Schedule a Service Call Now! - (972) 855-8002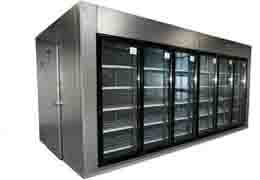 Reach in coolers are hard-working machines that need regular service to keep operating at optimal performance. ARGEE Mechanical specializes in fixing all brands and models restaurant and commercial reach-in coolers and refrigeration.
Reach in Cooler Repair
If your restaurant or commercial reach-in cooler doesn't cool efficiently, the fan doesn't work or you have any other reach-in cooler problems, simply call us. ARGEE Mechanical, LLC is available 24/7 for any reach-in cooler repair in the Dallas, TX area and surrounding areas.
Reach in Cooler Repair
When your company depends upon its refrigeration system, reach-in cooler, cold storage units, or other system, our repair solutions will save you time and money. BEFORE you spend money to replace, give ARGEE Mechanical a call or send an email to speak with a customer service representative.
Reach in Cooler Repair
Business Hours: Monday - Friday 8AM - 5PM *24 Hour Emergency Service*
COPYRIGHT© 2016. ALL RIGHTS RESERVED. ARGEE Mechanical, LLC - Commercial Refrigeration Dallas, TX - LIC.# TACLA11676C