WALK-IN COOLER REPAIR EXPERTS!
PROUDLY SERVING ALL OF DFW OVER 30 YEARS
 Call to Schedule a Service Call Now! - (972) 855-8002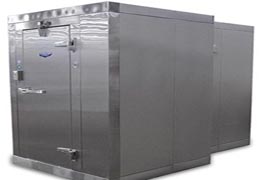 Do you have a walk-in cooler problem and need a walk-in cooler repair ASAP? ARGEE Mechanical offers very responsively, reliable walk-in cooler repair services from highly skilled refrigeration repair technicians. ARGEE Mechanical has been providing repair service for walk-in coolers and most other cooling and heating units whether for home or commercial use for years.
Walk-in Cooler Repair
ARGEE Mechanical has experience with many different makes and models. Our walk-in cooler repair expertise enables us to provide comprehensive diagnostics in a quick manner helping our customers to get back up running with minimum downtime.
Walk-in Cooler Repair
ARGEE Mechanical provides you with the highest level of customer support for a complete level of satisfaction. Our walk-in cooler repair technical support team is available to serve our valued customers 24/7, 7 days a week! We use manufacture recommended parts and have worked with all different brands and models.
Business Hours: Monday - Friday 8 AM - 5 PM *24 Hour Emergency Service*
COPYRIGHT© 2016. ALL RIGHTS RESERVED. ARGEE Mechanical, LLC - Commercial Refrigeration Dallas, TX - LIC.# TACLA11676C